Trusted by
0%
Privacy Bee Pros
TruthFinder is being monitored for privacy compliance.
We have manually confirmed their Privacy Policy is clear.
They have not signed our Privacy Pledge.
They do comply with our deletion requests, and respect Privacy Bee's efforts.
Your data is at

High Risk

with TruthFinder. Be careful!
Last Responded: March 28th, 2023 - 2 months ago
Do you trust TruthFinder?
How do i delete my TruthFinder account
TruthFinder is inarguably one of the most famous People Search Sites there is. They're offering their users People Search, Reverse Phone Lookup, Public Records, and Background check.
TruthFinder can access White Pages information like your personal information, contact details, social media profiles, and more. With their Phone reverse lookup, users can identify the owner of a telephone number by the digits alone. One simple phone number can reveal all available data in their databases.
In order to eliminate the risks of having your records accessible to anyone that uses their services, you must go and scrub all your information from their database. Here's how:
1. Go to TruthFinder homepage here: https://www.truthfinder.com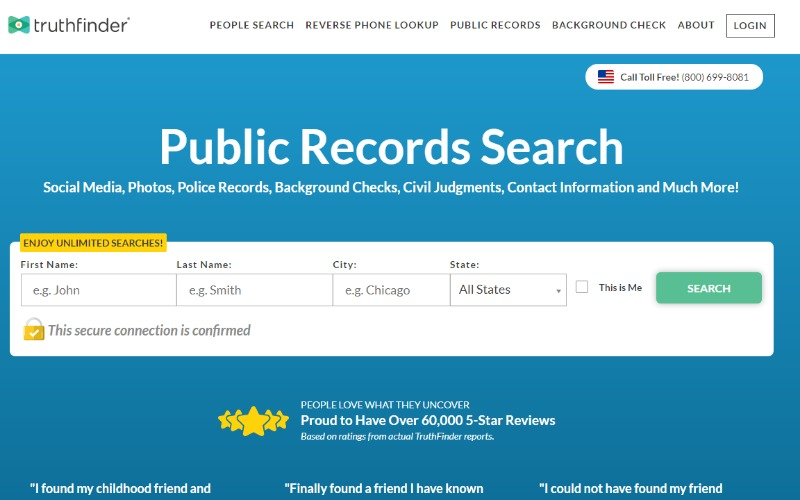 2. Scroll down to the bottom part of their page, then locate and click the "Do Not Sell My Personal Information" link.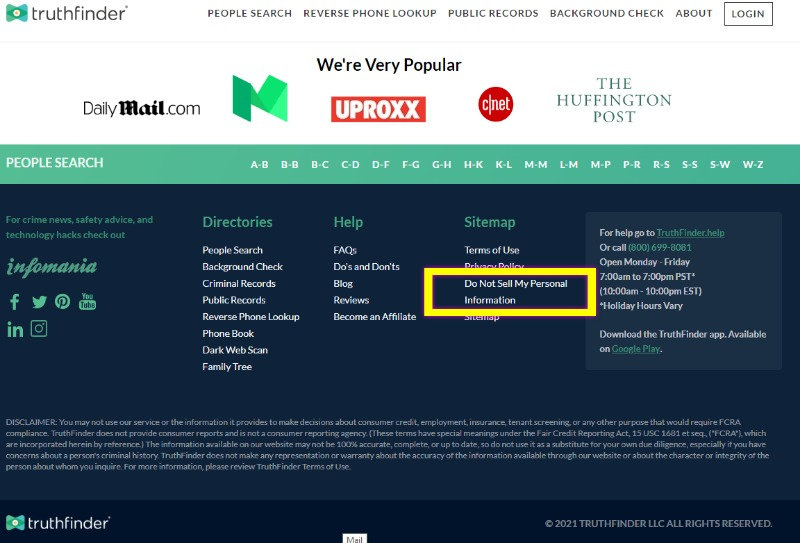 3.You will be directed to their Opt-Out page. Type in your First Name, Last Name, City, and State of residence, then click on the "Search" button.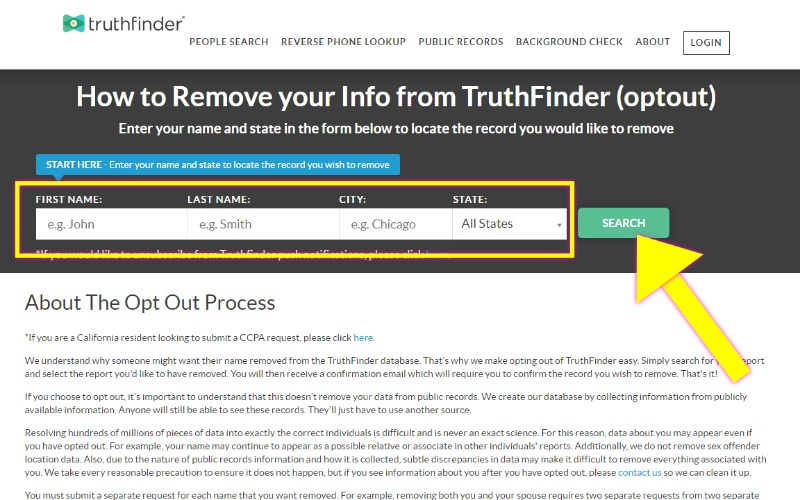 4. After clicking on the Search button, you will be presented with all the results connected with the data you provided. Find a match, then click on the "Remove This Record" button at the right section of each result.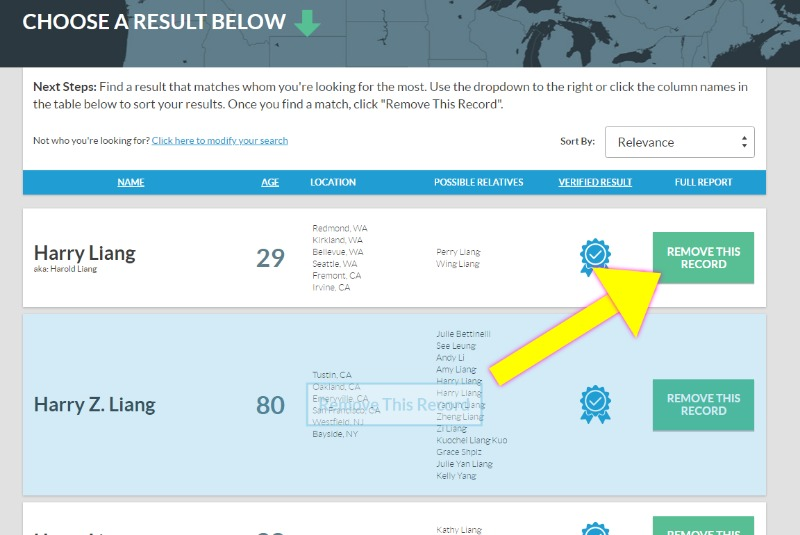 5. To complete your Opt-Out request, you will have to enter a valid email address where the confirmation email will be sent to.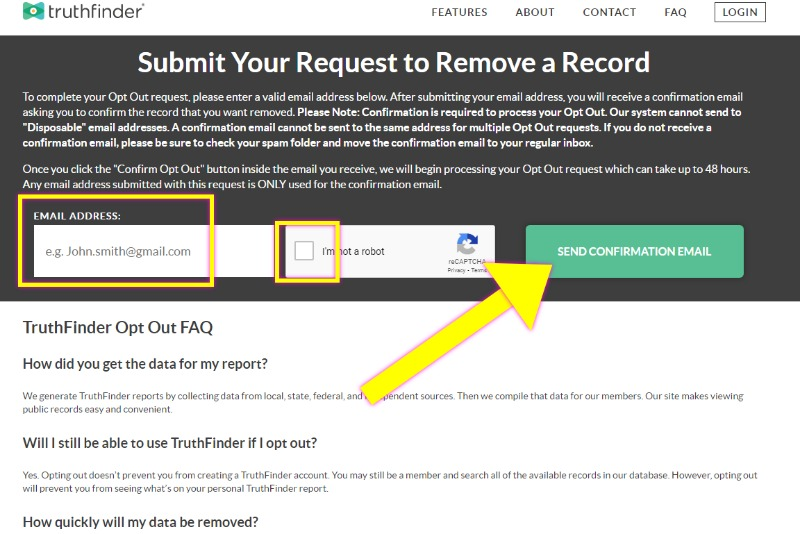 6. You will receive a confirmation email asking you to confirm the record you want to remove by clicking on the "Confirm Opt-Out" button. Please note that confirmation is required to process your Opt-Out request.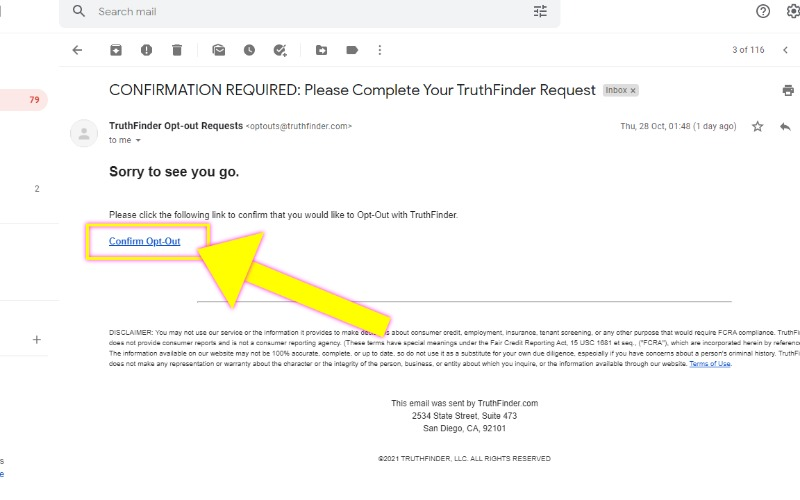 7. Once you click the "Confirm Opt-Out" button inside the email you receive, the processing of your Opt-Out Request will begin.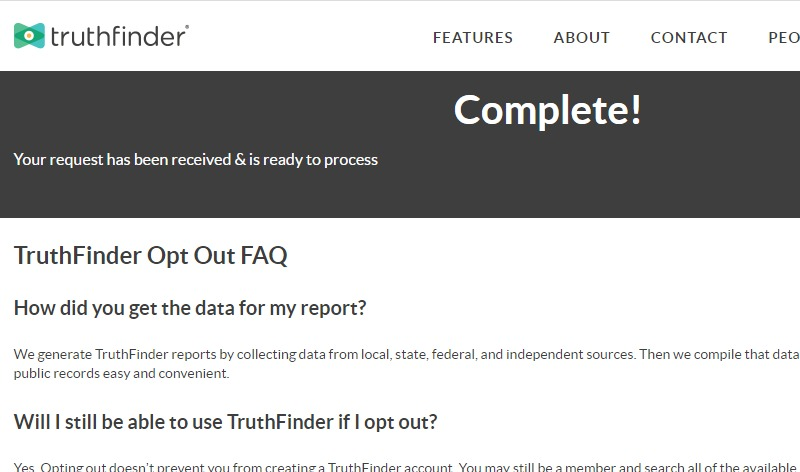 That's it! You're done submitting a request to delete your information from their database. If you'd like to learn more about data brokers and why they're dangerous, check out this article!
Ready to fight back?
Defend yourself against the exploitation of your privacy!
Frequently Asked Questions About TruthFinder