Trusted by
0%
Privacy Bee Pros
PrizeGrab is being monitored for privacy compliance.
We have manually confirmed their Privacy Policy is clear.
They have not signed our Privacy Pledge.
They do comply with our deletion requests, and respect Privacy Bee's efforts.
Your data is at

High Risk

with PrizeGrab. Be careful!
How do i delete my PrizeGrab account
FOR CALIFORNIA RESIDENTS
Step 1: Submit a Privacy Request
First, go to PrizeGrab privacy request portal here: https://prizegrab.com/ccpa/.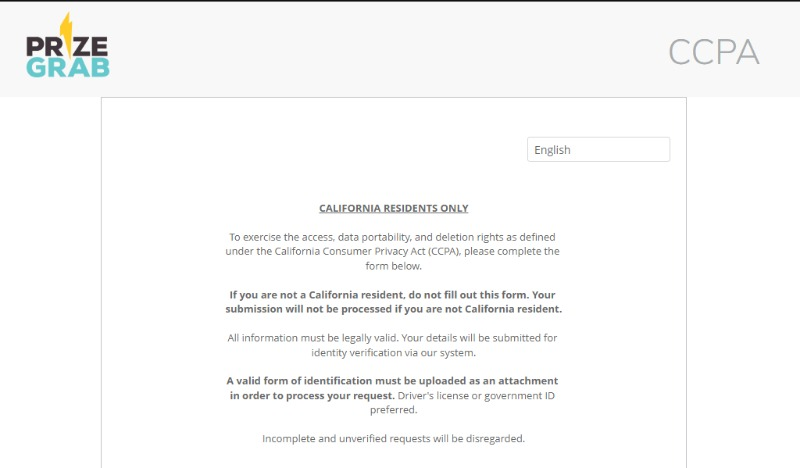 Step 2: Fill up the Request form
Start by selecting "Data Deletion" as your request type, then provide your first name, last name, email address, country, and complete address (street, city, state, and zip code), then type in the Request Details field that you want to delete your online account.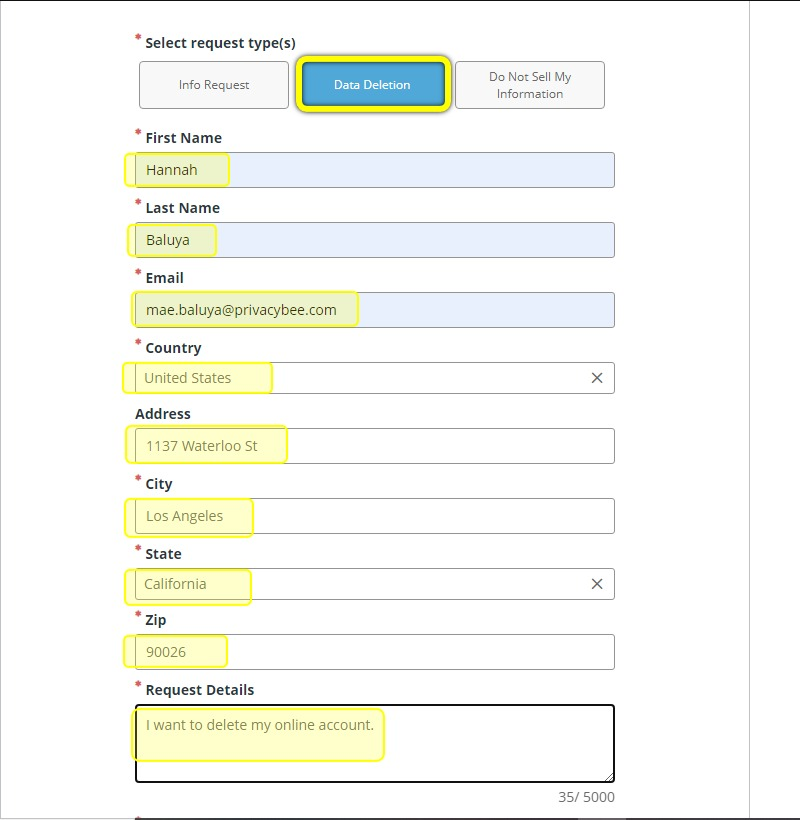 Enter your phone number, upload a copy of a government-issued ID or utility bill (Use for verification of California Residency), then solve the CAPTCHA, and click the "Submit" button.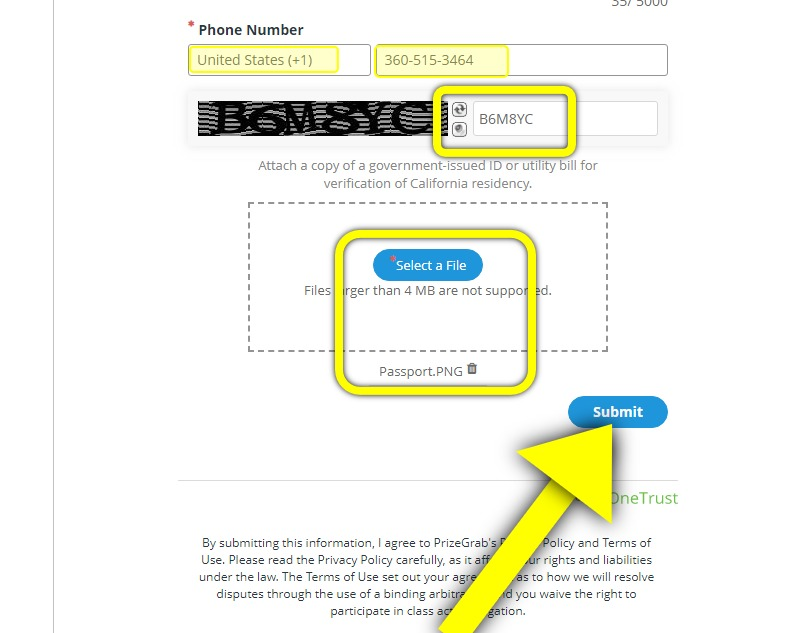 Step 3: Verify Email
You will receive an email upon submitting your privacy-related request. For security reasons, in order for them to begin processing your request, you must click the button included in the email and confirm your email. In the event that you do not confirm your email, your request will not be processed.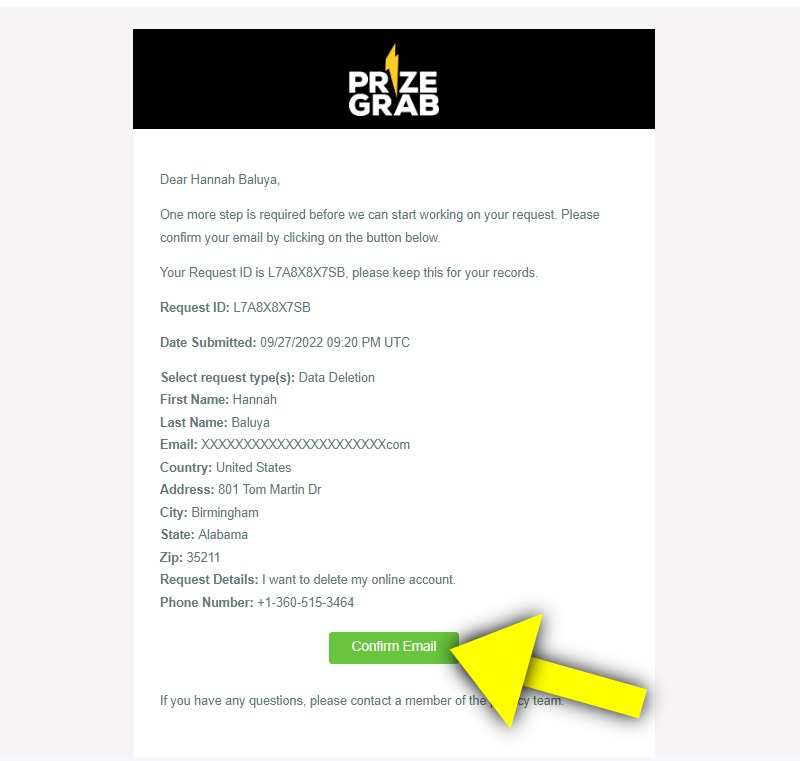 After clicking the confirm button inside the email, you will be redirected back to the Privacy Portal, and the submission of your request will be completed. You will be hearing back from them after they're done deleting your data.

---
---
FOR NON-CALIFORNIA RESIDENTS
Send your Request through Email
Since there is no direct option to delete an account on the PrizeGrab website, you will have to email "[email protected]" requesting them to delete your account. Make sure to include the email address associated with your account and your reason for deleting it.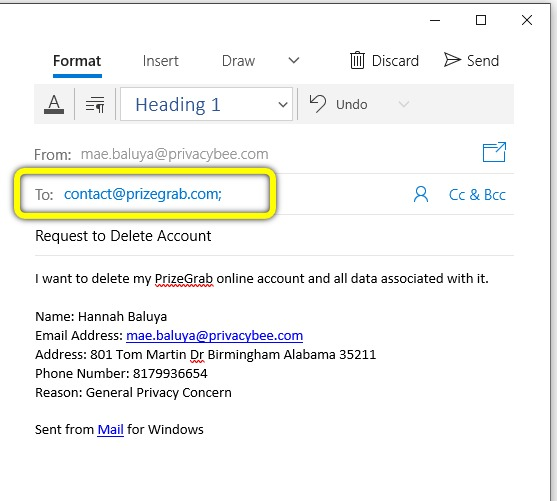 Ready to fight back?
Defend yourself against the exploitation of your privacy!
Frequently Asked Questions About PrizeGrab