Trusted by
1%
Privacy Bee Pros
Equifax is being monitored for privacy compliance.
We have manually confirmed their Privacy Policy is clear.
They have not signed our Privacy Pledge.
They do not comply with our deletion requests.
Your data is at

High Risk

with Equifax. Be careful!
How do i delete my Equifax account
Equifax is a data broker website that serves as a credit bureau. It tracks borrowers' credit history so that it can generate credit reports and credit scores. These data are being sold to financial institutions and banks to help them determine the risks of giving credits to their customers.
If you want to remove yourself from its database, then follow the steps given below.
---
Step 1: Go to the Website's Opt-out Page
Go to the Equifax homepage here: https://www.equifax.com.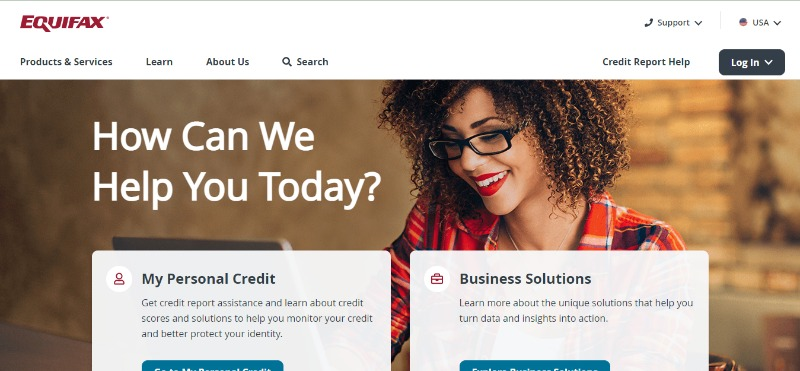 Scroll down to the bottom section of their homepage, then locate and click the "Do Not Sell My Personal Information" link.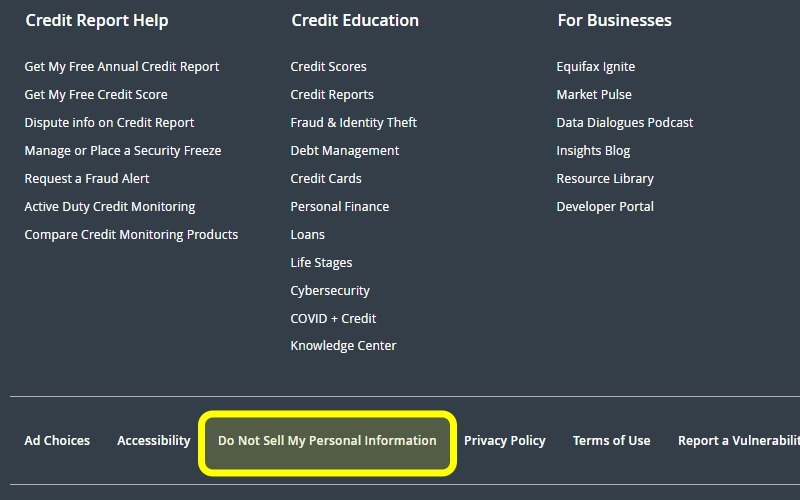 Step 2: Fill up the Personal Information Form
You will have to fill up all the required fields in the form on the next screen. Start by entering your first name, last name, and street address.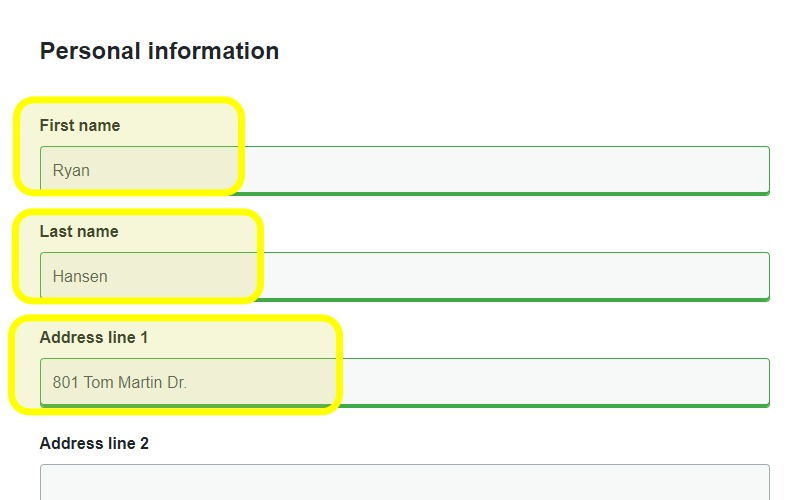 Enter the city where you live and select the state from the drop-down menu, then enter the zip code.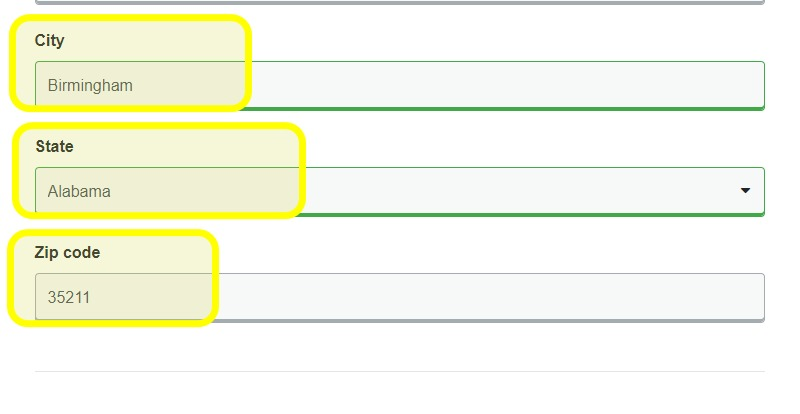 Step 3: The Optional Fields
The bottom part of the form contains fields that are optional, you can leave it blank, but filling it up will help them locate the accurate data they need to delete.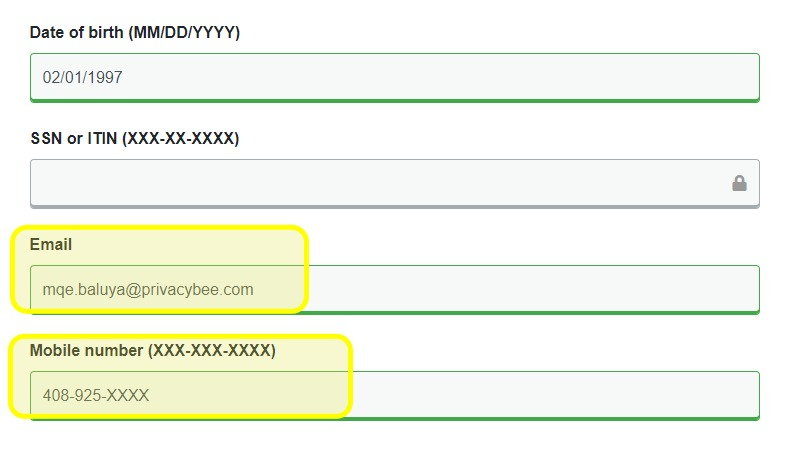 Step 4: Submit the Form
You'll have to agree to the website's privacy policy by ticking the box beside it, then solve the CAPTCHA and click the "Go to Next Step" button.
Step 5: Request to Opt-out
On the next screen, select the option "Right to Opt-Out" and click the "Continue" button.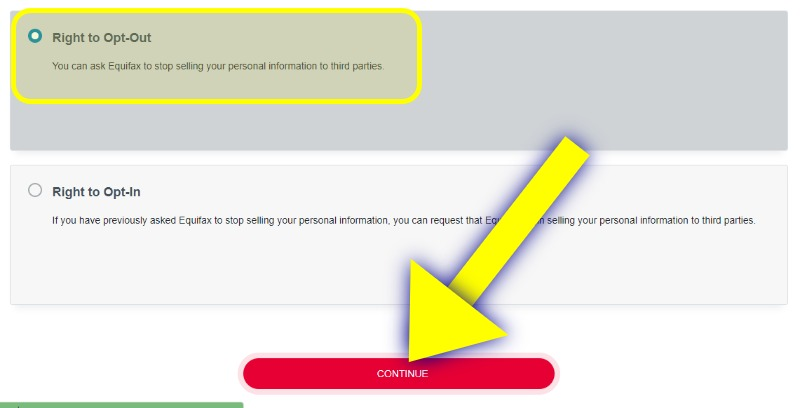 Step 6: Opt-Out Confirmation
You will see a confirmation message that says you have successfully submitted your opt-out request.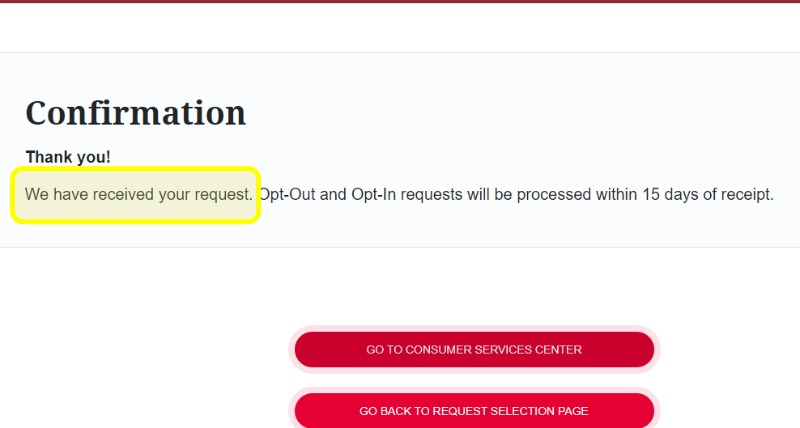 Ready to fight back?
Defend yourself against the exploitation of your privacy!
Frequently Asked Questions About Equifax