Trusted by
0%
Privacy Bee Pros
Acxiom is being monitored for privacy compliance.
We have manually confirmed their Privacy Policy is clear.
They have not signed our Privacy Pledge.
They do not comply with our deletion requests.
Your data is at

High Risk

with Acxiom. Be careful!
How do i delete my Acxiom account
Acxiom is a data broker website that gives its users access to personal information available in their database for marketing purposes.
The risk of your privacy getting compromised is high if you let websites like this store your information in their databases. Follow the steps below to remove yourself from this website.
---
Step 1: Go to the Website's Opt-out Page
Go to the Acxiom homepage here: https://www.acxiom.com.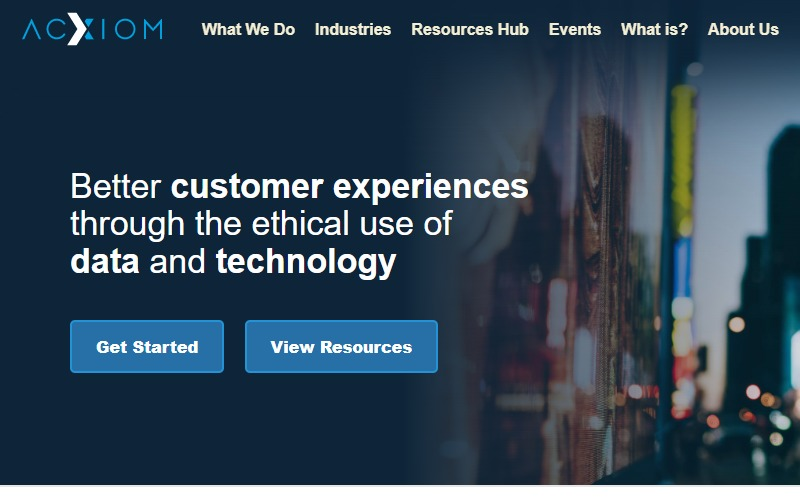 Scroll down to the bottom section of the page, then locate and click the "Do Not Sell My Personal Information" link.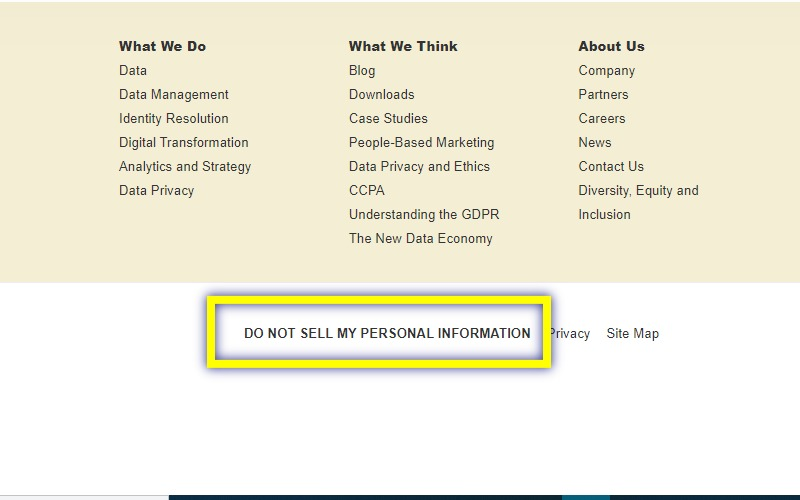 Step 2: Access the US Consumer Opt Out Form
On the next screen, you can go straight to the bottom of the Consumer Opt-Out page to see the Opt Out form, or just click the US Consumer Opt-Out Form option from the top menu to jump straight to the said form.
Step 3: Fill up the Opt Out form
You will have to fill up all the required fields in the form. Start by selecting your Opt-Out Segment. It can be all three of them (Mailing Address, Phone Numbers, and Email Addresses), then select the "ME" option to answer the question "Who's going to Opt-Out?".
Enter your title, first name, middle name, last name, suffix, and phone number, then click the (+) icons beside the question mark bubble.

Enter your email address and your physical address. Please remember to click the (+) icon beside the question mark bubble next to the fields you filled up. Click the Submit button once the form has been completed.

Step 4: Verify Email Address
You will need to enter your confirmation email address, then perform the CAPTCHA and click the "Submit" button.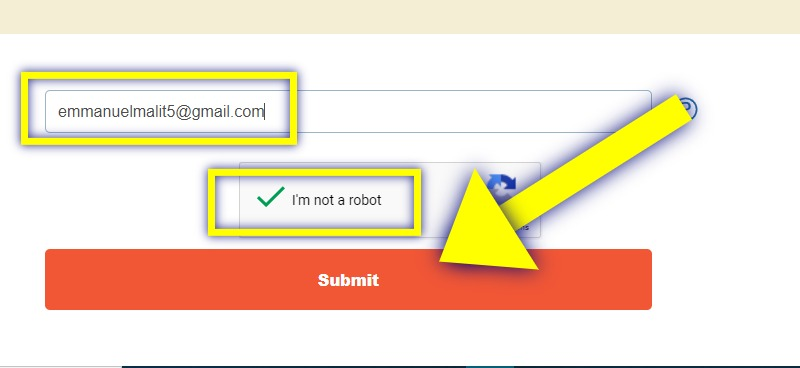 Step 5: Confirm Opt-Out Request
You will receive an email upon submitting your opt-out request. For security reasons, in order for them to begin processing your request, you must click the link included in the email.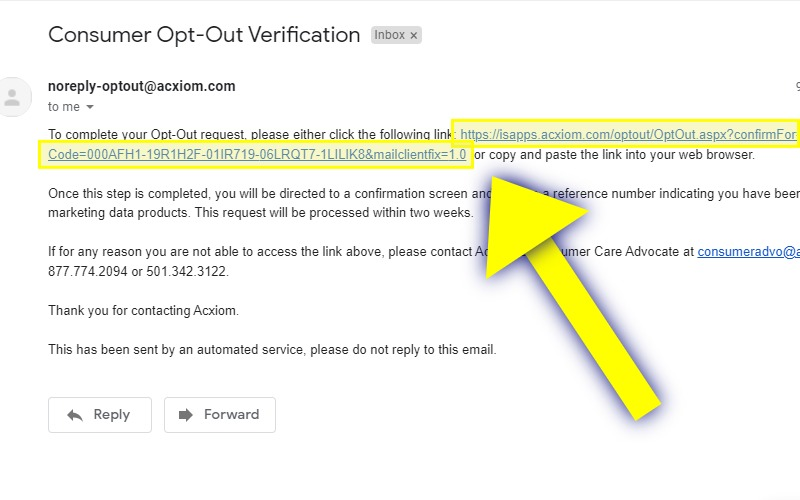 You will be directed back to the Acxiom website to perform the CAPTCHA one more time and then, click the "Submit" button.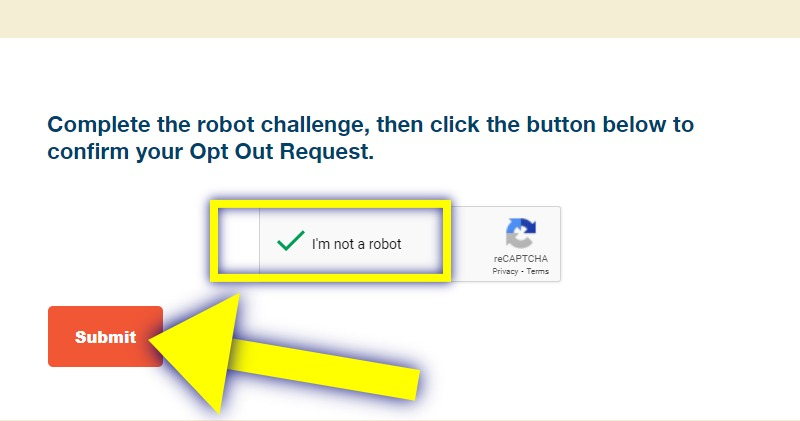 Step 6: Opt Out Confirmation
You will see a confirmation that you have successfully completed the process of opting out of Acxiom's marketing data product.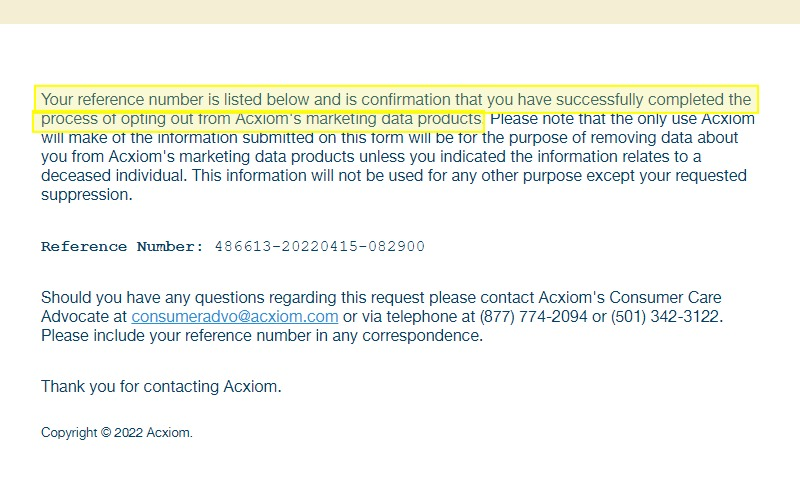 Ready to fight back?
Defend yourself against the exploitation of your privacy!
Frequently Asked Questions About Acxiom